WE ARE
ART NATION

LOYALTY
From idea and manufacturing the original tailor-made loyalty
campaigns that boost sales of our retail partners to upbringing
the level of social awareness among the customers and making
the world a better place.
WE REVEL IN WHAT WE DO. AND THIS IS HOW

BLOCKBUSTERS ARE BORN.
We are Art Nation Loyalty and we are empowered by joy to live this life and genuine curiosity to investigate what's new. Being the dreamers, we are never tired of exploring undiscovered aspects of common things.

Life at Art Nation Loyalty is like showing up for people and the planet, using our gamified ideas, how to drive meaningful change where and when it matters most.

Our values are informed and influenced by every member of the Art Nation Loyalty team. For us, these are more than just words on a page — these principles guide each campaign we craft, serving as the path we'll follow to achieve our mission and the goals of our clients.

To create for us means to breathe. We revel in what we do. And this is how blockbusters are born.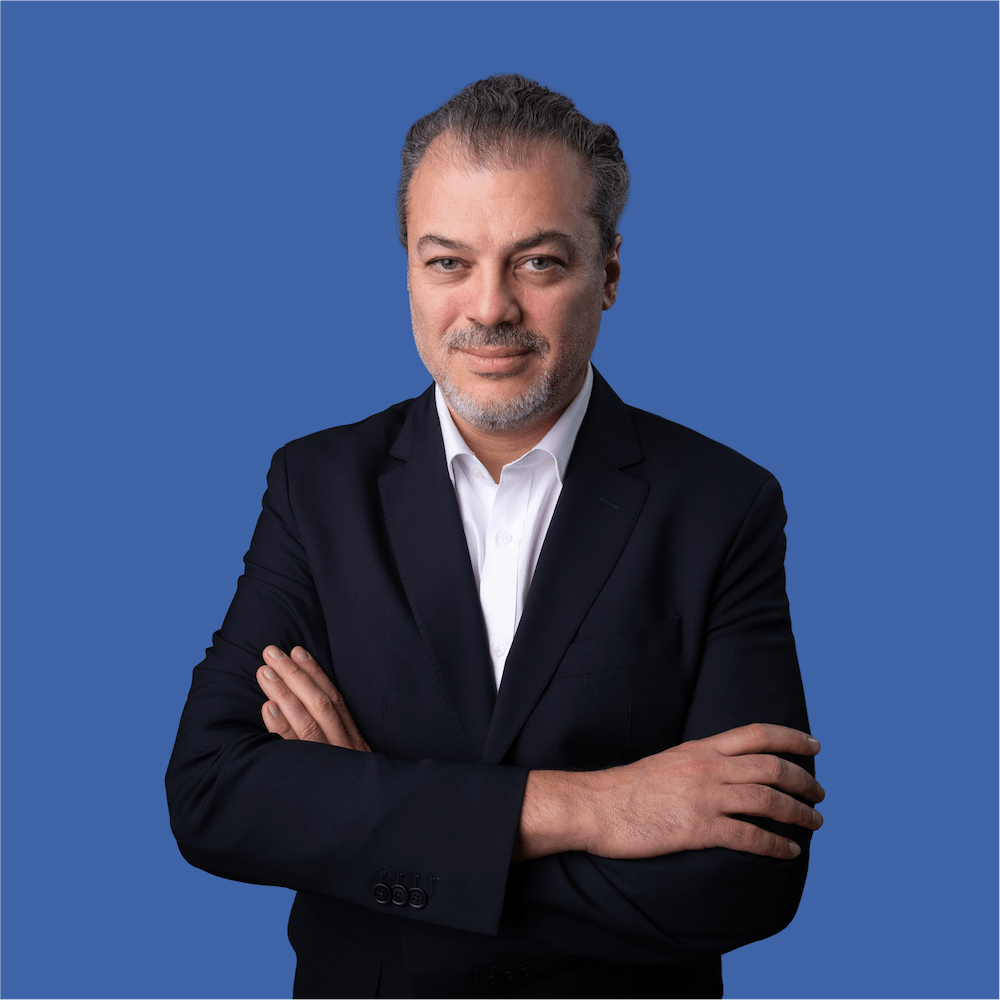 CEO
EDUARD AKHRAMOVYCH
Over 25 years of entrepreneurial experience within the media and entertainment industry is at the score of Eduard Akramovych.

He has a strong successful track record in building and scaling businesses, as well as in negotiating and securing partnerships with major corporations.

'Well, after swimming in the deep waters of the business and entertainment industry for quite a while, I want to believe that Art Nation Loyalty has probably started a kind of a new path. To identify the possible opportunities for growth in every business case is great.

What is bigger, when you seize an opportunity and you so to say take advantage of it and create something that might really make a difference not only in the means of financial profit. We want to make the world a more smart and socially responsible place, and we are pushing ourselves to become masters of the part we play.

We truly recognize that we are all in this together. And I appreciate that to be our mission, we genuinely care about.'
Faces

of art nation
We are different voices, sharing the same stage that
bounds art, creativity and business.
SEND REQUEST
We've made it our business to create some art. We are not content to sit idly by and wait for others to forge new paths — we want to learn faster than the world around us is changing and anticipate the upcoming trends. I believe that sometimes we create trends on our own by crafting such meaningful win-win campaigns with our clients.

Read more

Chief Product Officer

VOLODYMYR MELNYCHENKO

Well, it's really hard to capture the true culture of a company and put it into words. But I'd like to admit that here at Art Nation we unlock the potential of human creativity every day by giving our partners and clients original growth points as well as lots of their customers the opportunity to enjoy, learn, acquire new habits and be inspired. So that better begins today.

Read more

Chief Marketing Officer

IRYNA GROMOVA

Every campaign we built up for our clients is first of all oriented on their business needs and the goals they set in front of themselves. At the same time, conscious businesses (that fortunately our clients are) desire to operate in an environmentally and socially responsible manner.

That is why, lots of our ideas are tightly connected with starting initiatives that lead to future improvements. Isn't it just great?'

Read more

Chief of Sales

ALBERT SARGSIAN

Art Nation Loyalty is rated 5/5 average from 15 reviews

Archil Abuladze

Carrefour Georgia, Head Of FMCG, Marketing & Src

We are excited to launch sustainable loyalty program with Joykis here in Georgia. «Little Habits – Big Impact» campaign is a meaningful step we do forward future. We aim to generate huge awareness of everyday simple habits among our customers and their families. The Joykis edutainment format, created by Art Nation Loyalty, perfectly matches our objectives.

Art Nation Loyalty is rated 5/5 average from 15 reviews

Noka Baindurashvili

2 Nabiji, Head of the Marketing

We are focused on the new audience engagement and communication as modern family stores. Gamified loyalty campaigns with collectible chips matches our request. Sure, we attentively listen to the needs of our customers, and could not skip the repetitive message "When will the next game be released?" This is our second campaign with Art Nation Loyalty. And we keep making our customers happy.